Friday, June 22, 2007
1408 and Evan Almighty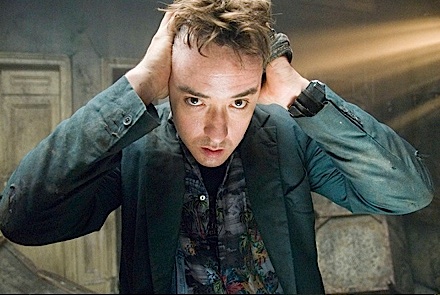 Two of the weekend's hottest movies will surely be the debuts of
1408
and
Evan Almighty
. One is a creepy thriller, the other a religious comedy starring Steve Carell as a modern day Noah who builds an ark. I prefer
1408,
which is based on a Stephen King short story and features John Cusack (right) in a tour de force performance as a writer who confronts a room with a mind of its own.
Friday, June 08, 2007
My review of 'Knocked Up'
The hottest comedy of 2007 stars Seth Rogen (Ben Stone) as a stoner who impregnates Katherine Heigl (Alison Scott). It made nearly $30 million the first week of release. Is
Knocked Up
the best stoner movie of the year so far?
Read my reviews at
CelebStoner
and
The L Magazine